Faculty of Economics, Department of Economics would like to invite you to an extra-semestral course 5EN382 Chapters in Economics II.- Psychology, Economics and Experiments
Visiting Professor from University of Glasgow, senior lecturer Theodore Koutmeridis
Department of Economics, Faculty of Economics has the honor to welcome Theodore Koutmeridis, who will deliver a course about "5EN382 Psychology, Economics and Experiments"
Course will take place from 27/3/23 to 29/3/2023 at Room TBA, so if you want to participate, please register via INSIS in section extra-semestral courses. Registration available from 25.1. 2023.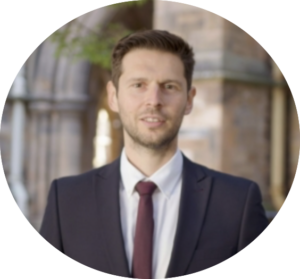 Theodore Koutmeridis is a Senior Lecturer in Economics at the Adam Smith Business School at the University of Glasgow, where he coordinates the Behaviour, Structure and Interventions network for interdisciplinary research.  In his research he focuses on inequality, poverty and crime, for which he has been recognised with various awards, among others the British Academy Rising Star Award and the RSE Henry Duncan Medal, which according to the Royal Society of Edinburgh, he has been awarded ''for his outstanding work in the field of economics where he combines a clear mastery of the microeconomic methodology, a keen instinct for its empirical applications and a deep commitment to engagement activities.'' He has been featured in the media and various symposia, such as his "Underground Economy" TEDx talk and his "Crime and Prices" video. His work has been awarded grants for research, teaching, impact and engagement, and is currently co-funded via an ESRC-DFID grant of £700,000 for education accountability fieldwork in disadvantaged Indian schools. He is affiliated with the Institute of Labor Economics IZA and he was a Visiting Scholar at Columbia University.
Extra-semestral course Psychology, Economics and Experiments explores the interaction between psychology and economics, and using experiments aims to enhance our understanding on how humans behave, choose and prosper.
Psychology, Economics and Experiments is a course that examines key assumptions about human agents that are grounded in empirical work from the laboratory or the field, which ultimately will help us understand some of the most complex social phenomena. It argues that the pressing issues of our time, from health challenges and widening inequalities to violence and the climate crisis, require a holistic approach that spans beyond the conventional disciplinary and methodological boundaries. This course focuses on conceptual foundations (core assumptions, theories and models), problem solving and applications to topics, such as reward schemes in labour markets, inequality and poverty, and criminal behaviour. The emphasis will be on insights about human behaviour and institutions that are new, interesting and policy-relevant.
By the end of this course students will be able to:
-understand, describe and explain some core concepts and models in the interaction between Psychology and Economics, using experimental methods,
-solve key societal problems using their knowledge of core concepts, models and research methods,
-use core concepts to analyse decision-making, institutional design and policy interventions in a number of different settings/contexts.
Schedule:
Monday 27/3/23 9-12, 14-17
Tuesday 28/3/23 9-12, 14-17
Wednesday 29/3/23 9-12, 14-17
Final exam: TBA
We are looking forward to your participation.
For more info you can click here:
https://insis.vse.cz/auth/katalog/syllabus.pl?odkud=;zobrazit_sklad=0;zobrazit_obdobi=0;obdobi=;zpet=/auth/katalog/index.pl?obdobi=341,jak=dle_jmena;predmet=183196;typ=1;jazyk=1;vystup=1
Contact person: helena.chytilova@vse.cz